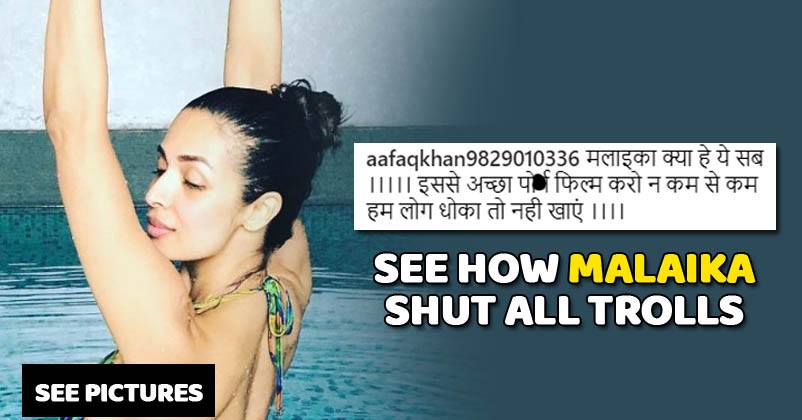 India is a free country and everyone is privileged to do and wear what they want. Unless the activity is illegal or harms someone else, no one can stop you do it.
However, on social media it's common to see people shaming, trolling and stopping others from wearing a certain kind of clothes. The biggest victims of trolling are Bollywood celebs who are trolled everyday without any kind of mercy.
The recent one to get trolled on social media was Malaika Arora Khan. She shared a throwback pic of herself from last year's summer holidays. In the picture, she is seen swimming but her followers had a problem with the swimwear. So *no points for guessing* they trolled her.
When Malaika was asked about the same, she told IANS-
"I don't pay attention to trolls and that is the best way to deal with them,"
Explaining the point herself, she said-
"This is an old picture from my trip to the Maldives last year. People seemed to have a point of view on my attire in the pictures. To all those people, I just have one question: What as per you, is the appropriate attire to wear while swimming or diving in the ocean?"
She added-
"To my knowledge, it is swimsuits that one uses the world over when considering water focused outdoor activities. If people think we should be wearing something else, please enlighten me."
Do you think she deserved to be trolled?