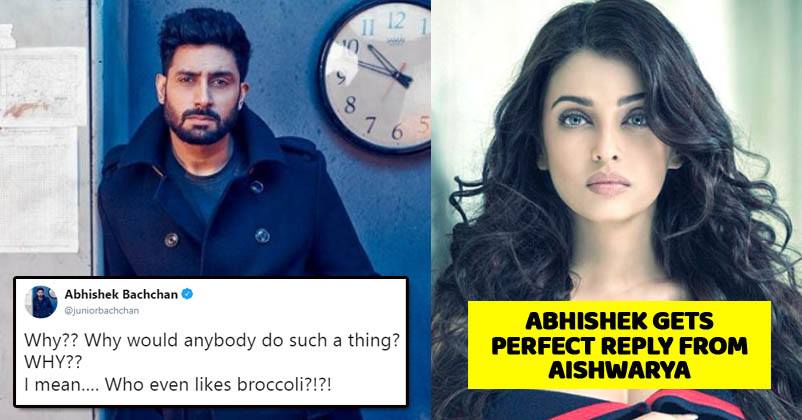 We Indians are born foodies but we are also very selective when it comes to having it. We have our own personal choices of what we want to eat and what not. It varies according to the type of food, their taste, nutrients and other aspects.
Among a list of vegetables, there's a section which everyone dislikes. Bollywood actor Abhishek Bachchan has a personal dislike for Broccoli.
Abhishek recently shared this fact responding to a tweet which talked about the origin of Broccoli.
Here's what he tweeted-
Why?? Why would anybody do such a thing? WHY??
.
.
.
I mean…. Who even likes broccoli?!?!
However, it seems Aishwarya checked his tweet and decided to give him the taste of Broccoli. She prepared the dish and served it to him.
Poor Abhishek was then seen talking about the same on Twitter. He tweeted-
Talk about #MurphysLaw
Guess the Mrs. read my last post.
You can also check the pic below-
Here's how Twitterati responded-
This was truly savage.