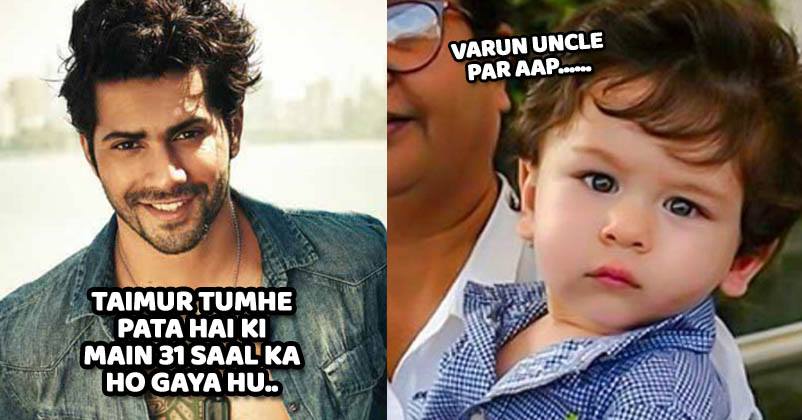 Varun Dhawan's recent release October is going good at the Box Office. People are even enjoying the character of debutante Banita Sandhu.
Varun's comic timing has always been good and he is very funny in real life too. Once again we got to see a brilliant example of Varun's humor.
He recently celebrated his 31st birthday and got good wishes from one and all. On his birthday, Varun posted an Insta story in which he compared himself to little Taimur, Kareena Kapoor's son.
In the story, he told Taimur, "Do you know I turned 31 today?", to which Taimur replied, "Lekin Varun Bhaiya, mujhe toh aap mere age ke lagte ho".
Indirectly, Taimur is telling him that he looks as young as him. Check out the funny meme below;
Taimur is the favorite kid of media and looks as if even Varun Dhawan couldn't stop gushing over the little one.
This meme looks super cute, don't you think so? Even we agree with Taimur that Varun Dhawan looks super young.