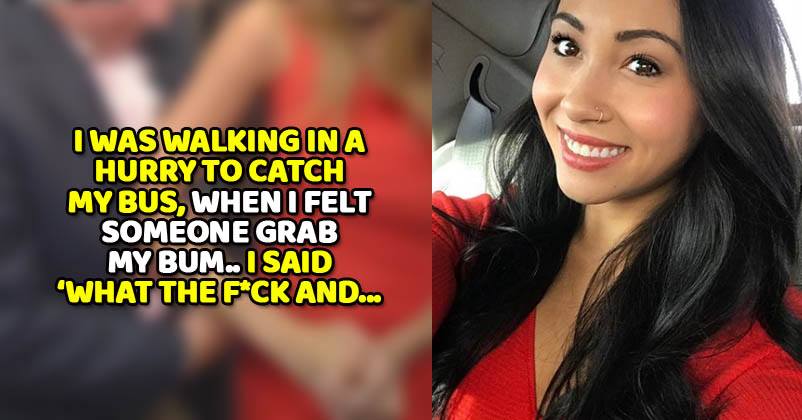 We talk about India being an unsafe country for females which it definitely is but unfortunately there's no 100% safe place for anyone in the world. The only thing that helps right at the moment is your own will to defend yourself and some training in the same.
We have a number of examples in India when girls fought for themselves and made the offenders regret their actions. They defended themselves so well that it ended up creating examples for others.
Now we have a fresh example from another part of the world. 26 YO Leanna Carr from Colorado had visited Dublin. While walking from her hostel to the bus stop she was groped by a man from behind. This is when she reacted hard. The man didn't know that she was a powerlifter but she knew how to use her skills. She instantly punched him on the face really hard and saved herself from getting even more embarrassed.
Leanna Carr took to Twitter and posted the update along with the picture of her swollen knuckles. She wrote-
While walking down the street in Dublin earlier this week, a man grabbed my butt. He proceeded to laugh hysterically and said "you're an American, you probably liked it". Apparently traveling solo has made me a better person bc my first reaction was to punch him in the face
You can also check the pictures below-
Talking about the incident she told Irish Independent-
"I was walking in a hurry to catch my bus, when I felt someone grab my bum, hard. I turned around a little shocked initially, and said 'what the f*ck' to him. He started laughing, and said 'oh you're an American… you probably liked it'."
Further adding about her reaction, she told-
"I am never a violent person, and I have never punched anyone before… but I became so angry and had so much adrenaline that my reaction was to punch him. I got him on the cheek bone, hard."
She further added-
"I've never travelled solo and for this to have happened made me a little nervous. My first reaction was a little guilt, wondering if I had done the right thing in the situation. I probably would have reacted differently, say if I had been in a dark alley alone with him. I guess I felt more confidence acting the way I did because it was still light out and on a busy street."
Twitter was full of her praises. Here's how people reacted-
What are your thoughts on it?