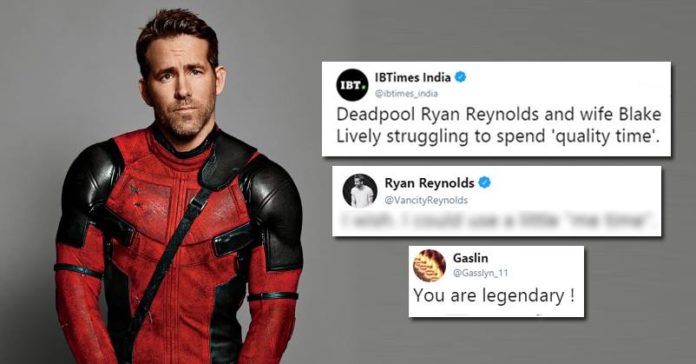 Ryan Reynolds has a great sense of humour, just like the character he plays in his movie "Deadpool" and the manner in which he and his wife, Blake Lively have twitter banter, we are sure that the chemistry between the couple is awesome.
However, International Business Times India posted on Twitter about his troubled marriage and the "Green Lantern" star gave a perfect reply to this false news.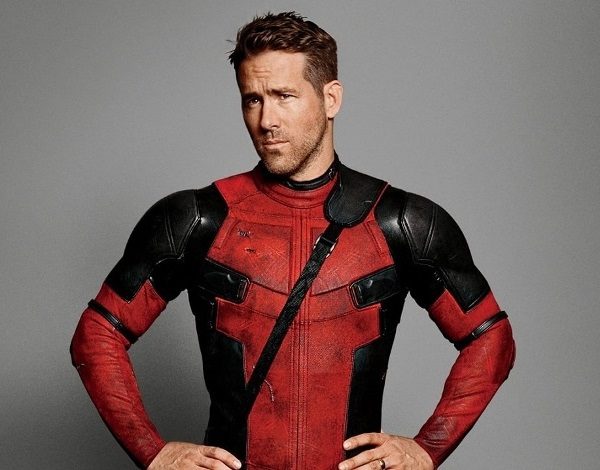 Here is what IBTimes India tweeted, "Deadpool Ryan Reynolds and wife Blake Lively struggling to spend 'quality time'."
Well as per IBTimes, the marriage of Ryan and Blake is on the rocks but Ryan's response was savage.
He tweeted, "I wish. I could use a little 'me time'."
Twitter slammed the news portal and was full praise for the actor for giving a kickass reply. Check out some selected tweets:
1.
2.
3.
4.
5.
6.
7.
8.
9.
10.
Ryan and Blake met in 2010 during the shooting of "Green Lantern" but started dating a year later. They got married in 2012 and now they are proud parents of two lovely daughters, James and Ines.