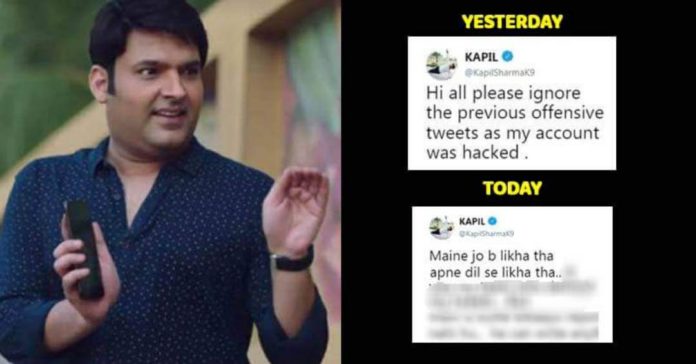 It seems that Kapil Sharma's bad phase is still not over and he is indulging himself in new controversies every now and then. Post the mid-air brawl that he had with Sunil Grover, his show was drastically affected and it eventually went off-air. Even his movie "Firangi" couldn't do well on the box office and all his hopes shattered.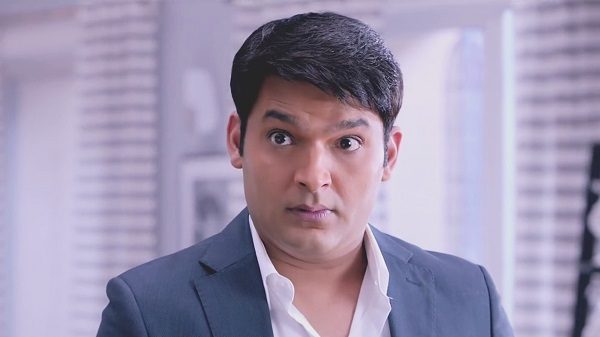 Finally after a long wait when he was back on Sony TV with Family Time With Kapil Sharma, fans were not impressed with the show's format and found it boring from the first episode itself. In the meantime, Kapil had a war of words with Sunil Grover on the micro-blogging site Twitter and it was rumoured that he cancelled a couple of shoots as well.
However, what he did yesterday shocked his fans to such an extent that people couldn't make out whether it was Kapil or someone else. Yes, you guessed it right! We are talking about the abusive tweets made from Kapil Sharma's official Twitter handle.
Firstly he made a tweet in support of Salman Khan and then slammed media for spreading fake news against him just to earn money.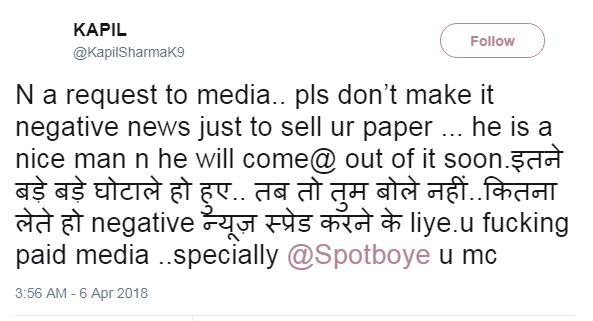 He especially targeted Spotboye and accused its editor Vicky Lalwani of spreading negative news to damage his image.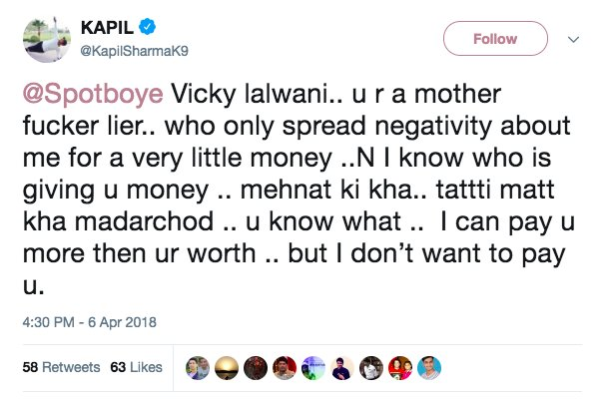 He went on to say that the system is fuc*ed and he had sued people who spread fake news if he were the Prime Minister.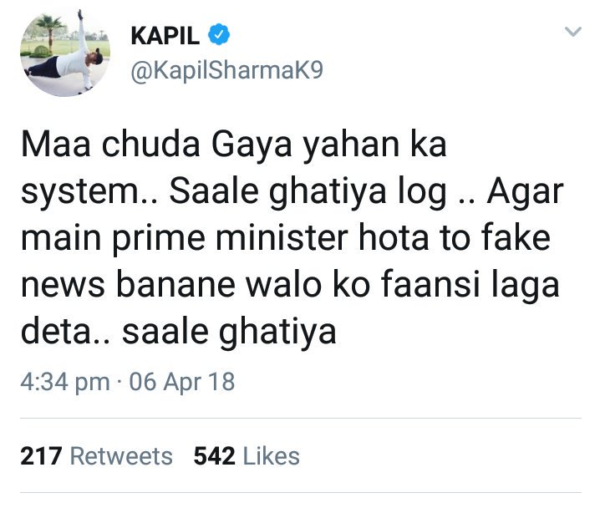 Users were offended with his tweet and one Twitterati even threatened that he would sue Kapil if he didn't seek apology in public.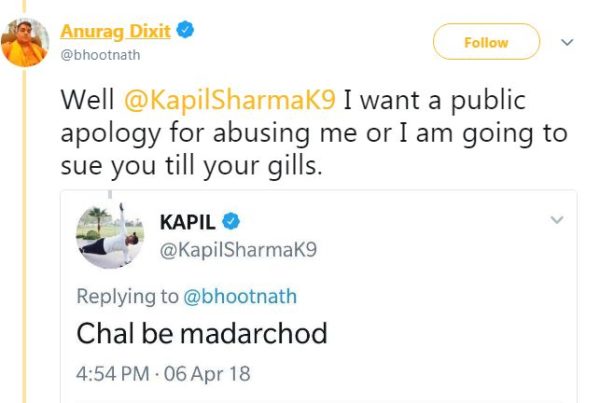 However, later all the tweets were deleted and a tweet was made saying that the account was hacked and it was not Kapil Sharma who made those tweets. Kapil even apologised for the inconvenience cause.
Now there is a twist in the case as Kapil has once again tweeted that whatever he had written was straight from his heart and all the tweets were deleted by his team.
His tweet read, "Maine jo b likha tha apne dil se likha tha.. it was my team who deleted my tweets .. But main is kutte bikaayu reporter se darne wala nahi hu.. he can write anything for anybody just for few bucks. Shameless (Whatever I wrote was straight from my heart.. It was my team who deleted my tweets. But I am not going to be scared of this dog and greedy reporter.. He can write anything for anybody just for few bucks. Shameless."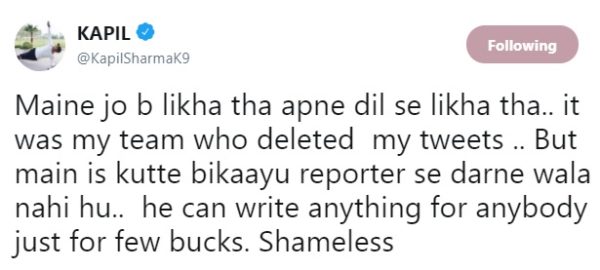 Kapil has also filed a complaint against Vicky Lalwani and Preeti and Neeti Simoes for trying to extort Rs. 25 lakh from him. When he denied, Vicky Lalwani began a campaign for damaging his image on digital media.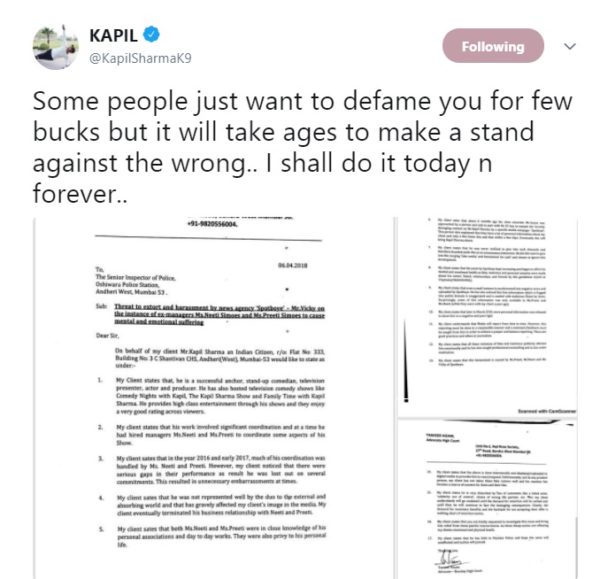 What do you have to say about Kapil's tweets? Let us know your views.