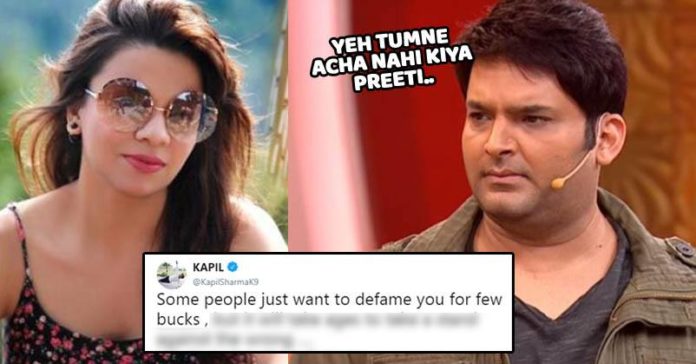 The ace comedian Kapil Sharma has once again invited controversy by making some abusive tweets. It all started when he made a tweet in support of superstar Salman Khan but then he started abusing media for spreading fake news against him for small amount.
He abused Spotboye's editor Vicky Lalwani and alleged that he has been damaging his image by spreading negative news against him.
1.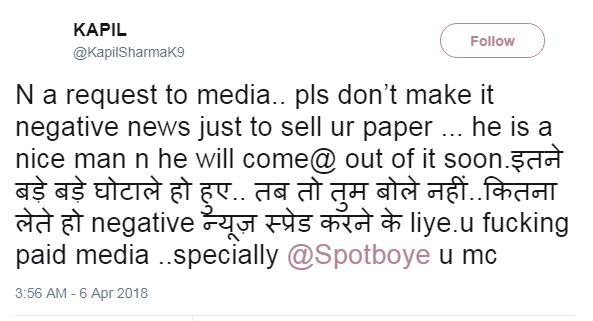 2.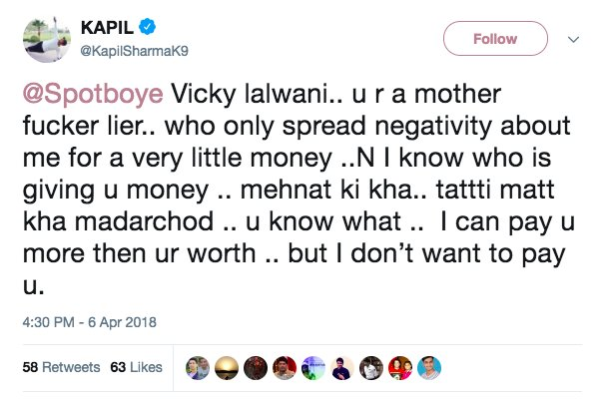 3.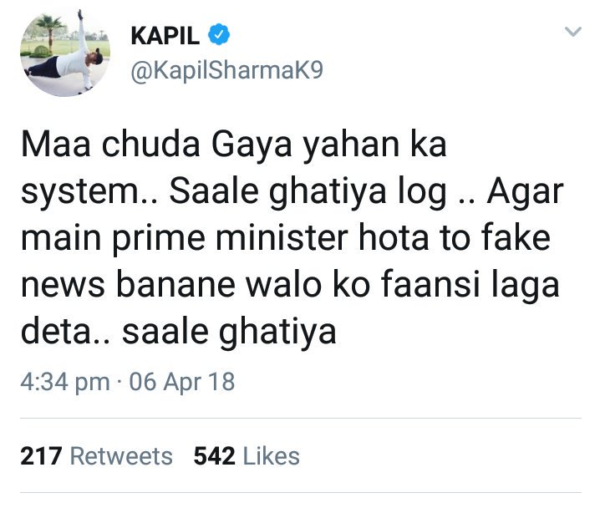 4.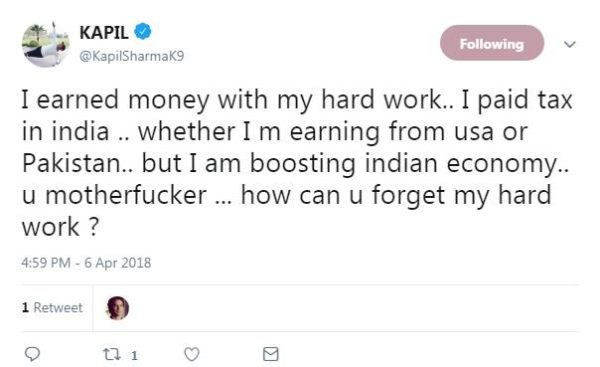 However, later all the tweets were deleted and a tweet was made saying that the account was hacked and it was not Kapil Sharma who made those tweets.
The latest update in the case is that Kapil has filed a police complaint against his former managers Preeti and Neeti Simoes and Vicky Lalwani for trying to extort Rs. 25 lakh from him but when he refused to pay, Vicky started a campaign to defame him on digital media.
Kapil posted the screenshots of his complaint on Twitter with caption, "Some people just want to defame you for few bucks but it will take ages to make a stand against the wrong.. I shall do it today n forever.."
Check out the complaint's screenshots:
1.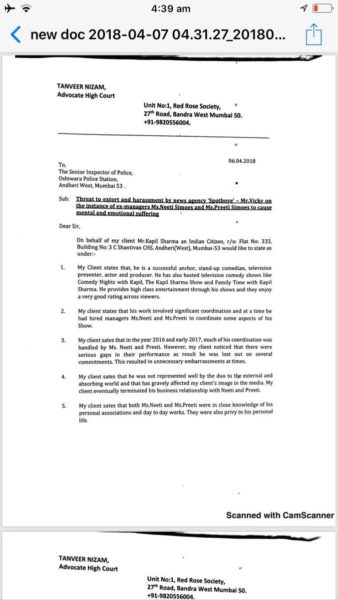 2.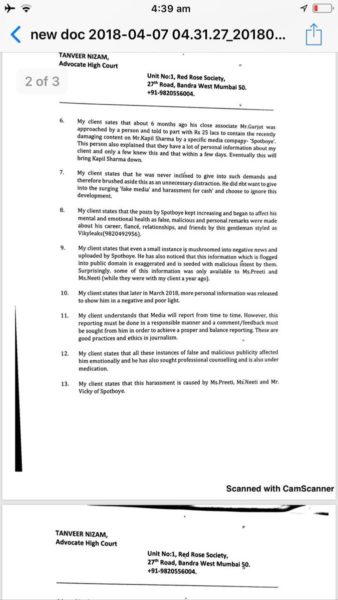 3.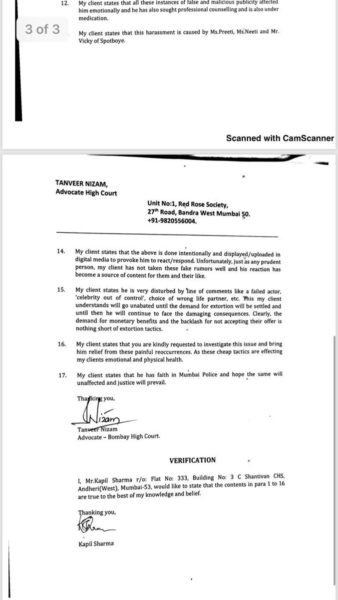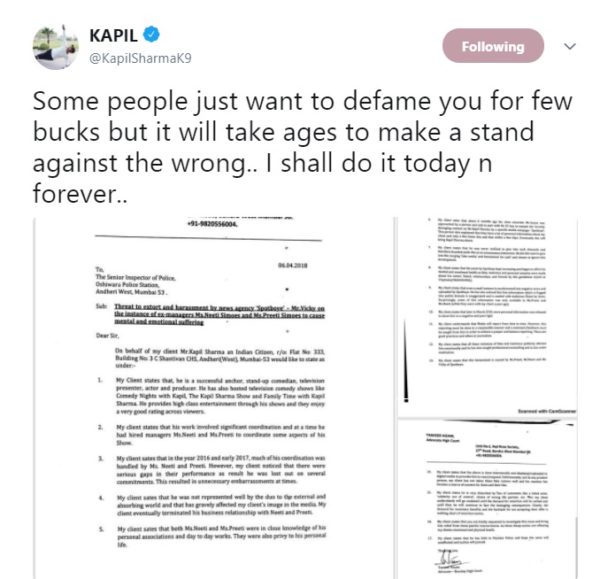 Nothing seems to go right for Kapil Sharma as earlier his new show failed to repeat the success of previous shows and now he is in the centre of an unwanted controversy.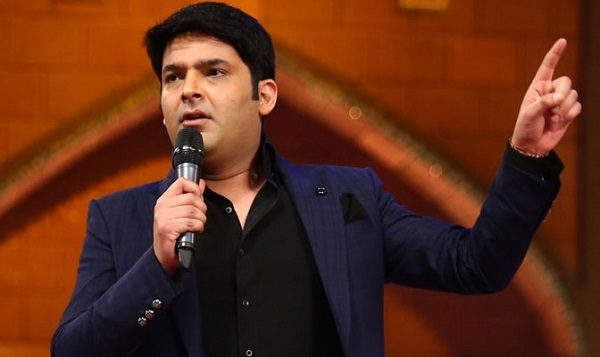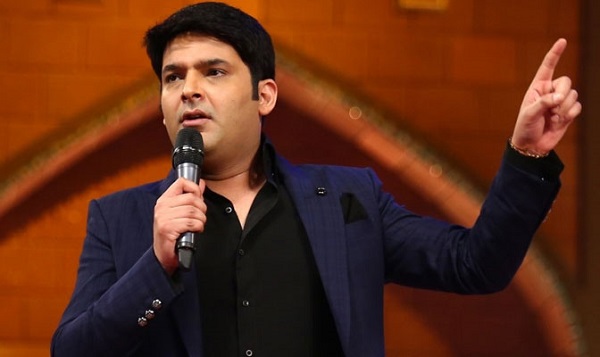 Kapil's bad time started after he had a mid-air fight with fellow artist Sunil Grover after which Sunil and some other comedians left The Kapil Sharma Show. Since then, he has faced a tough time as he suffered from depression and his film "Firangi" with which he had high hopes also flopped on the box office.
Let's see what step Simoes sisters and Vicky Lalwani will take after the complaint filed by Kapil Sharma. What do you have to say in this connection? Let us know your views.