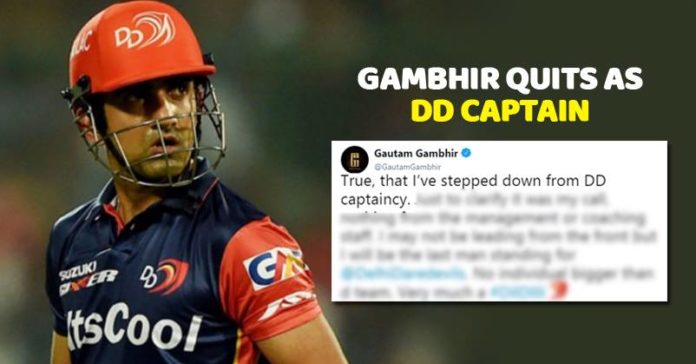 In a shocking turn of incidents, Gautam Gambhir has stepped down as the captain of Delhi Daredevils. Well, the team has not at all performed nicely since day 1.
Since Gautam has stepped down, the captaincy has gone to Shreyas Iyer, the middle-order batsman. Till now, Delhi Daredevils has won just 1 match and may be this is the reason of pressure on Gambhir.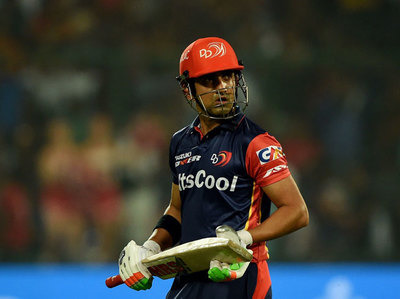 In a press conference, Gambhir said that he couldn't take this pressure and the performance was not at all good.
He said,
"Maybe I was too desparate to turn things around and that can backfire. It could be the reason. I just couldn't handle the pressure and when you don't do that, you have to own that up as a leader"
Gautam Gambhir even tweeted that it was completely his own decision.
The tweet read,
"True, that I've stepped down from DD captaincy. Just to clarify it was my call, nothing from the management or coaching staff. I may not be leading from the front but I will be the last man standing for @DelhiDaredevils. No individual bigger than d team. Very much a #DilDIlli"
Here's how his fans reacted;
We respect this decision of Gautam but are surely going to miss him a lot.