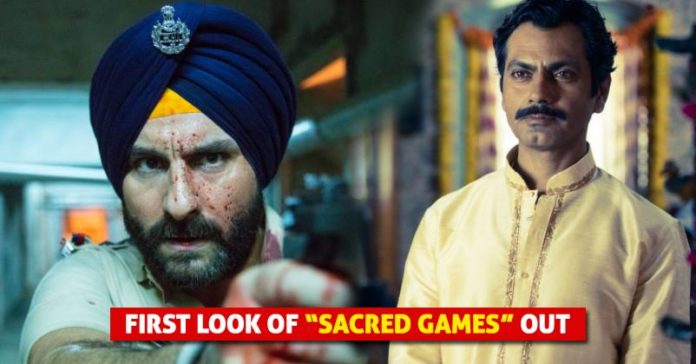 After entertaining us with its first original Hindi movie "Love Per Square Foot", Netflix is all set to engross us in its first original TV series "Sacred Games". The first look of the TV series is out; it's quite intense and what makes our wait more difficult is its star cast. The important roles have been played by talented actors – Saif Ali Khan, Nawazuddin Siddiqui and Radhika Apte.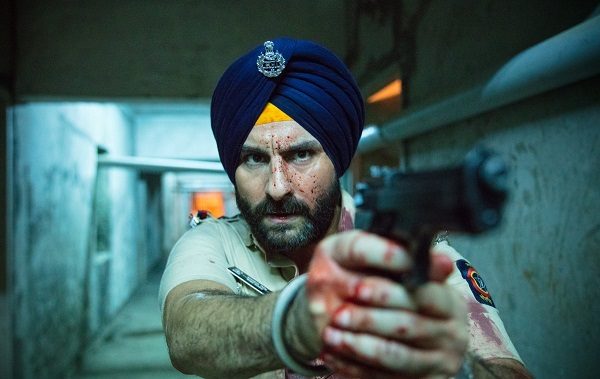 Three stills from the upcoming TV series have been released by Netflix and each still features the three lead actors individually.
In one still, Saif is seen holding a revolver as if he is searching for his enemy and there are drops of blood on his face and hand while in another still, Nawaz is wearing a sherwani and staring at himself in the mirror. The third still shows beautiful Radhika Apte in conversation with someone.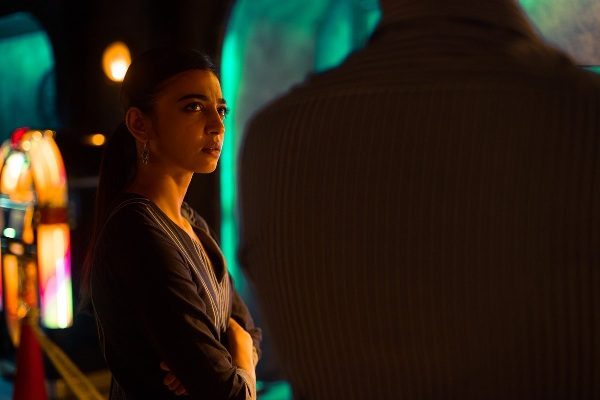 In the TV series, Saif plays the character of a Mumbai police officer Sartaj Singh while Nawazuddin is gangster Ganesh Gaitonde. A press release reads,
"As the stakes mount and Sartaj seeks knowledge of his prey, it becomes clear that the game the two players thought they were engaged in is, in fact, part of a much larger scenario, one that expands beyond the city."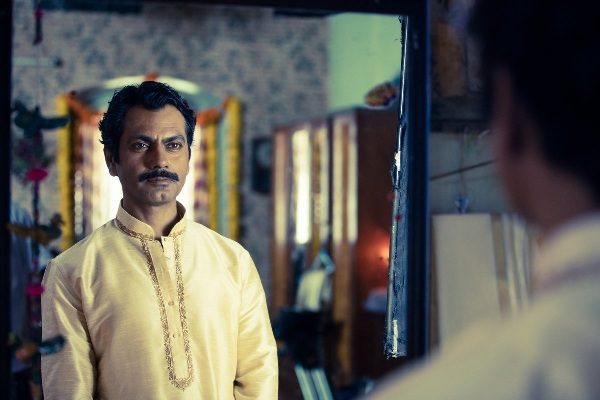 Netflix took to Twitter to release the three stills and wrote, "The deadliest games are the ones we've been fooled into playing. Here's the first look of #SacredGames."
The director of the TV series is Vikramaditya Motwane and Phantom Films is the producer of the series. The TV series is an adaptation of a novel with the same name written by Vikram Chandra.
We are waiting for it to start, aren't you?