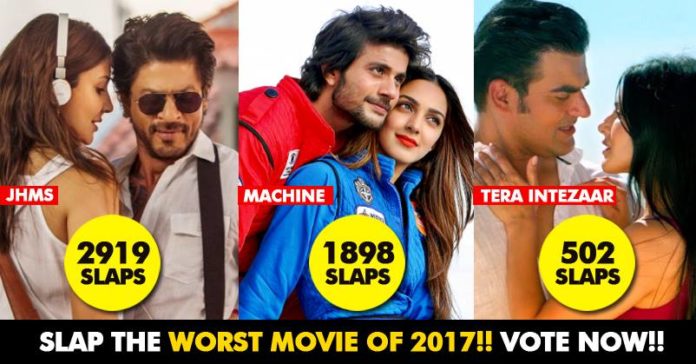 So Bollywood in 2017 gave all of us a very mixed feeling. While it entertained us with some really amazing films, there were some crap films too which made us feel pity.
Similarly, there were really good and bad films in year gone by.
Previously, we told you how there are so many polls to vote for the good movies and performances but no one asks us about the bad ones.
But, Radio City & RVCJ together have brought Slappies 7 for all of you.
Slappies 7
: De De Chamaat gives you a chance to bring out your frustration and slap the worst movies, performances and jodis of 2017.
Last week we shared the Nominations with you, while the voting lines were yet to open. Have a look at the nominations again and current voting status-
1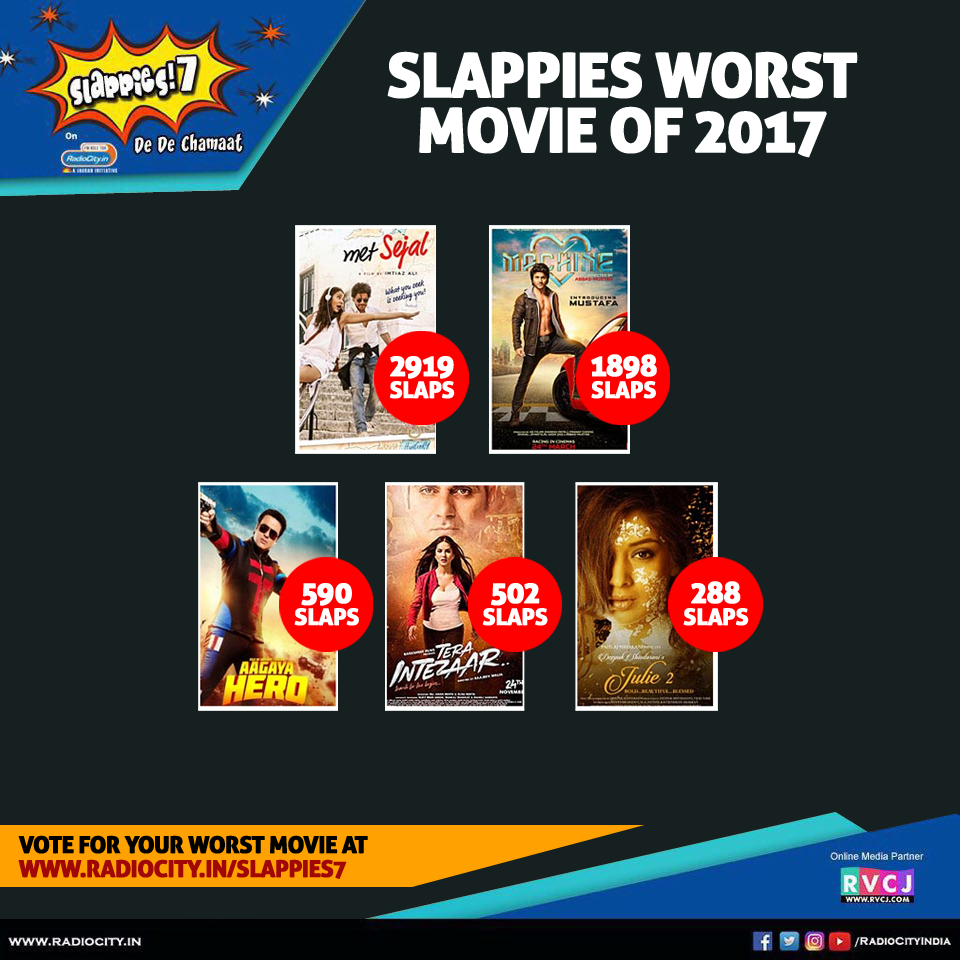 2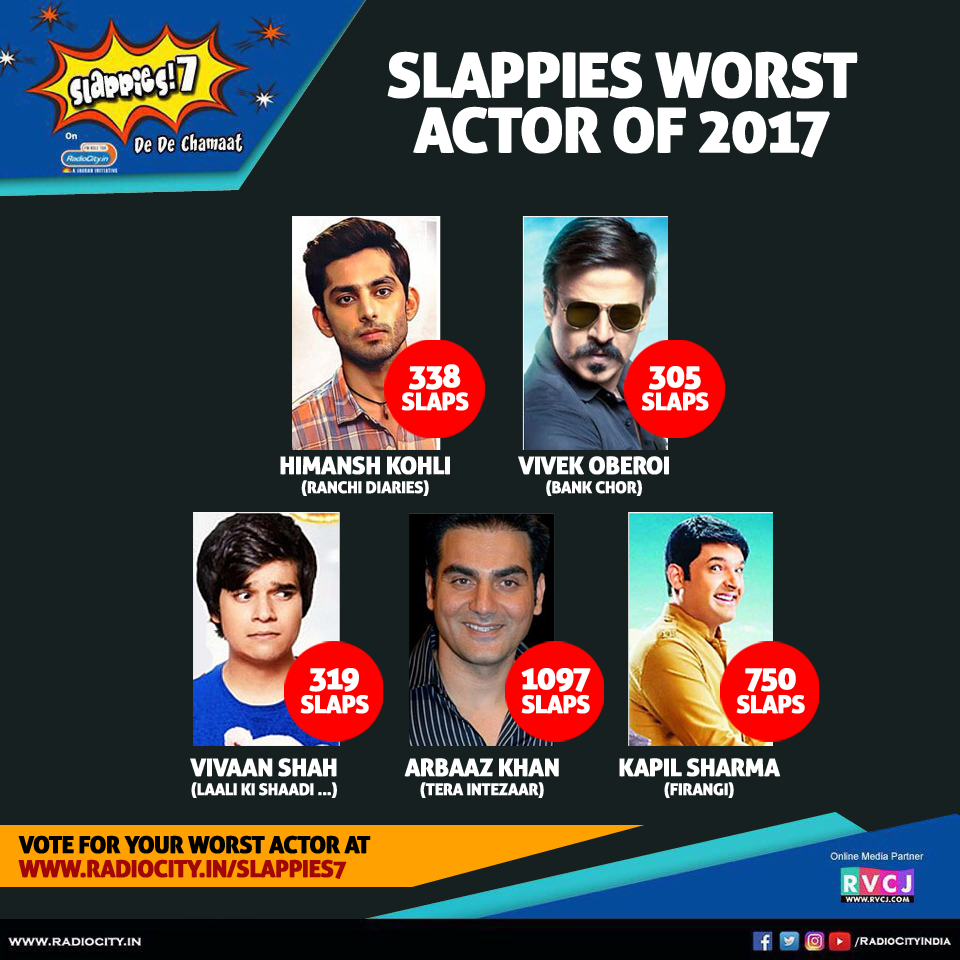 3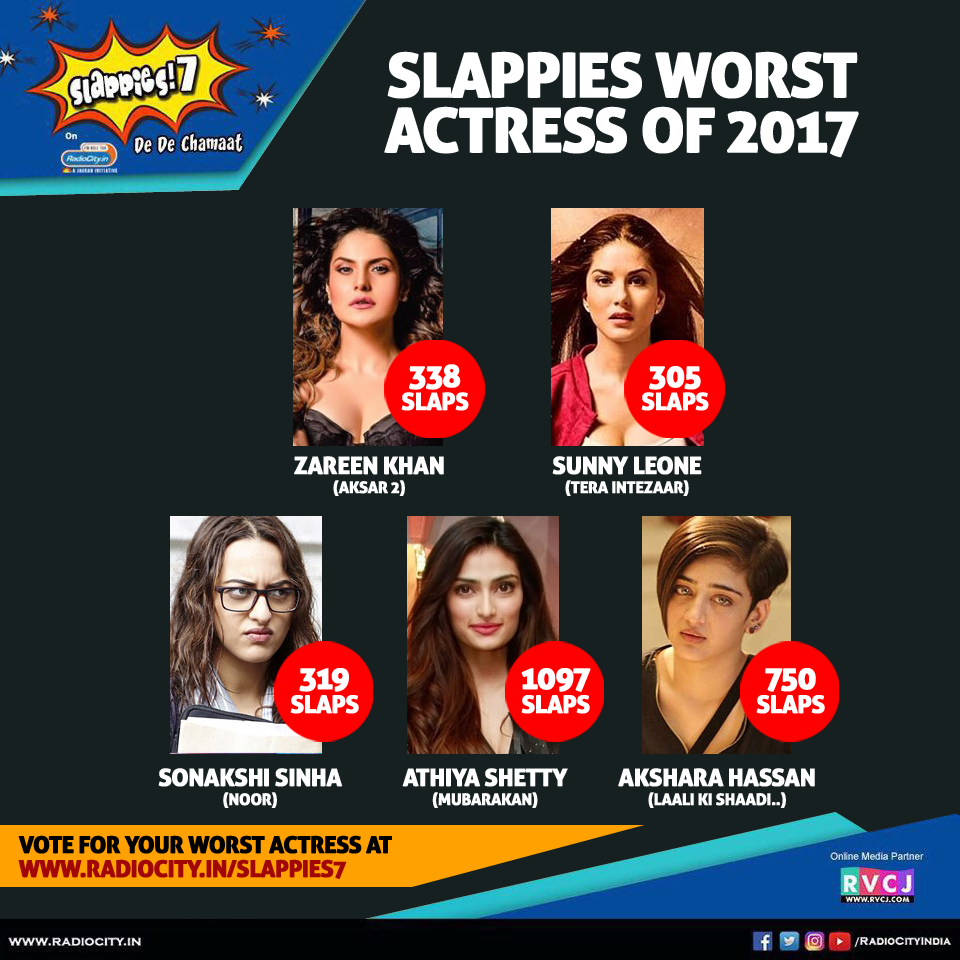 4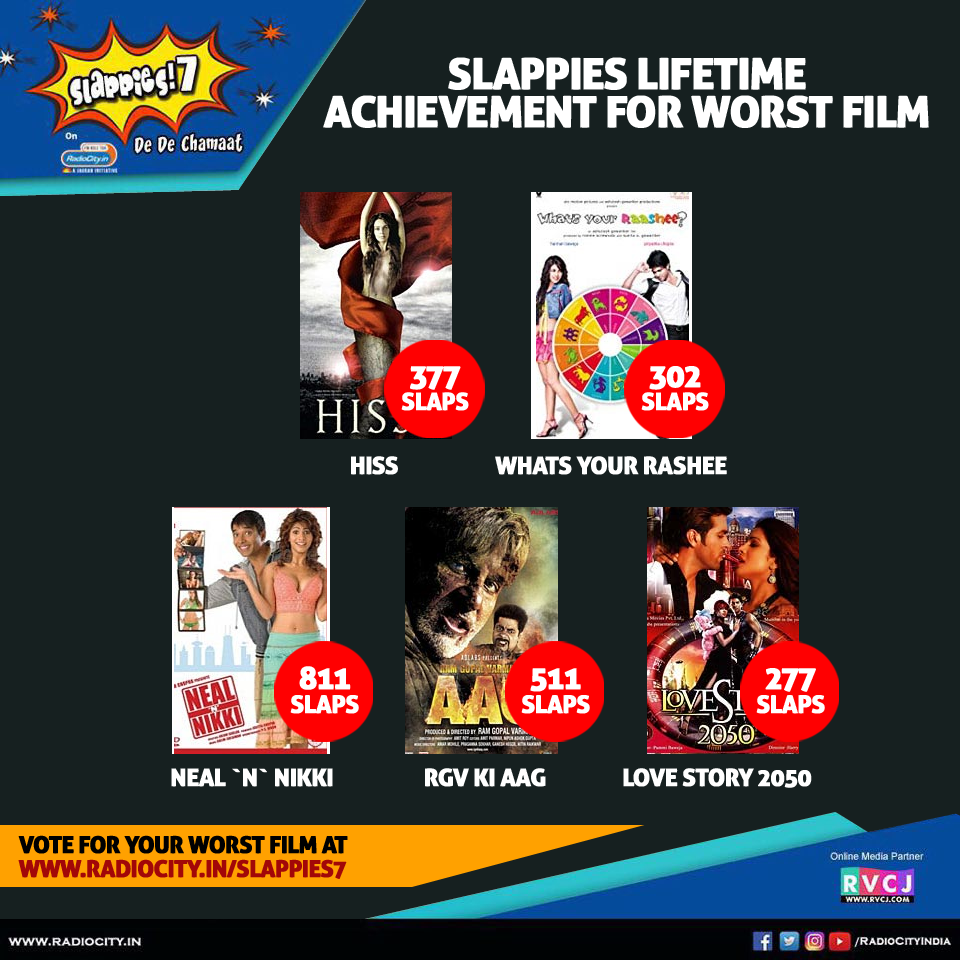 5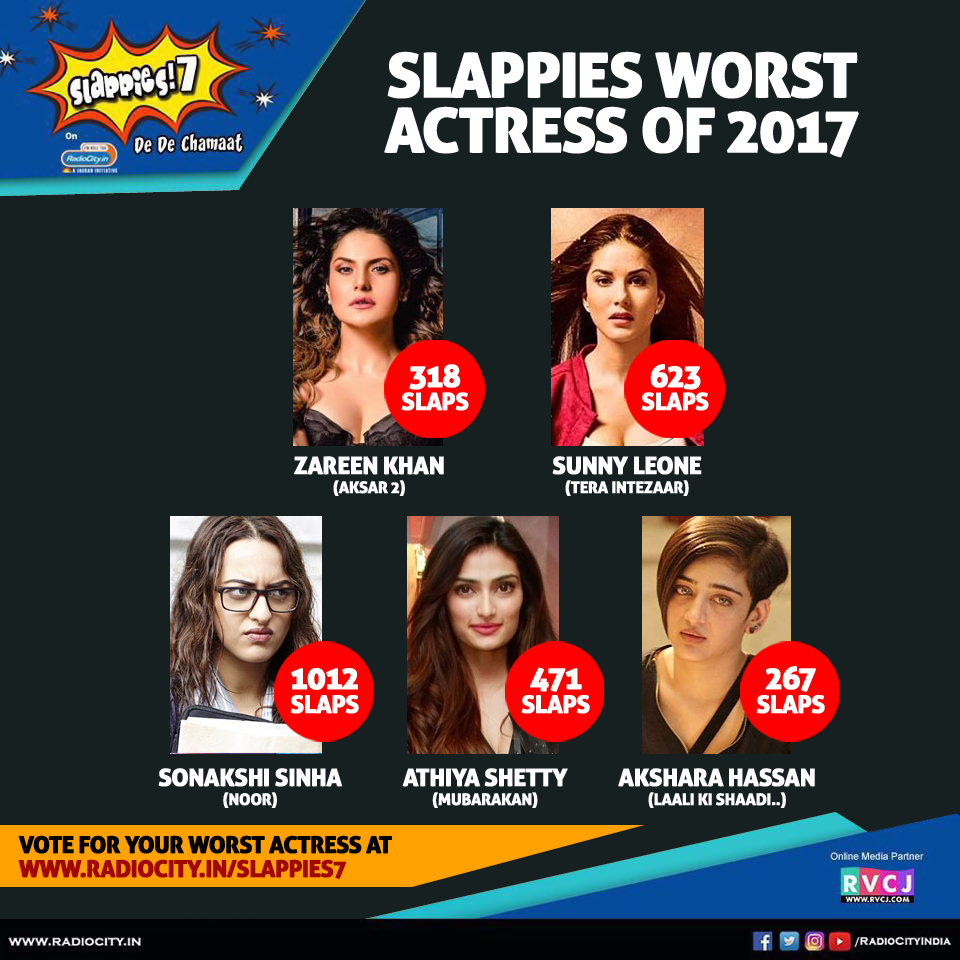 The voting lines have finally opened now so you all can go and tell the world about the worsts of 2017.
Results of Slappies 7: De De Chamaat will be out on 7th Feb.
What are you waiting for?