Bigg Boss has been quite an interesting reality shows of our country. The show witnessed 11 seasons and all proved to be controversial, making headlines from the show's inception to its end.
Well, we also got to know many celebs personally through this show. Their journey became a memorable one for the viewers. Some celebs went through drastic changes during the show and they are simply unbelievable.
Here's a list of celebs who went fat to fab and shredded several kilos while they walked out of the show.
1. Vikas Gupta
The mastermind of Bigg Boss 11 house recently revealed that he shredded a whopping 9 kgs in 2 and half months. Further giving credit to the show, Vikas said that the limited food physical tasks involved made him fit.
2. Armaan Kohli
The Bigg Boss 7 contestant Armaan lost a whopping 14 kgs during his journey in the show.
3. Tanisha Mukerji
The co-contestant of Armaan Kohli and rumored ladylove too went through a weight loss journey while she was in the house and she was pretty happy about it.
4. Minissha Lamba
Seen in Bigg Boss 8, Minissha calls it a coincidence as she lost 8 kgs during the show. She stated, "I would just like to say that my experience inside the Bigg Boss house made me lose a lot of weight. There was food inside the house, but I'm addicted to junk food, so it was a problem for me. So next time, whoever plans to lose some weight, the house is the perfect place to be in."
5. VJ Andy
Andy who participated in Bigg Boss 7 lost 16 kg. As per the reports, Andy weighed 86 kg when he first entered the house. But he came out weighing 71 kg.
6. Kushal Tandon
Kushal who grabbed limelight for all the wrong reasons during his stint in Bigg Boss 11 claims to have lost 10 kgs after he walked out of the show.
7. Monalisa
The Bigg Boss 10 contestant Monalisa went fat to fab when she ended her Bigg Boss journey. Her Instagram pics are a proof. The Bhojpuri actress lost 7 kgs.
8. Apurva and Shilpa Agnihotri
The popular TV couple who participated in 7 also went through a major weight loss. While Shilpa lost 5 kg, Apurva lost 4 kg.
9. Lokesh Kumari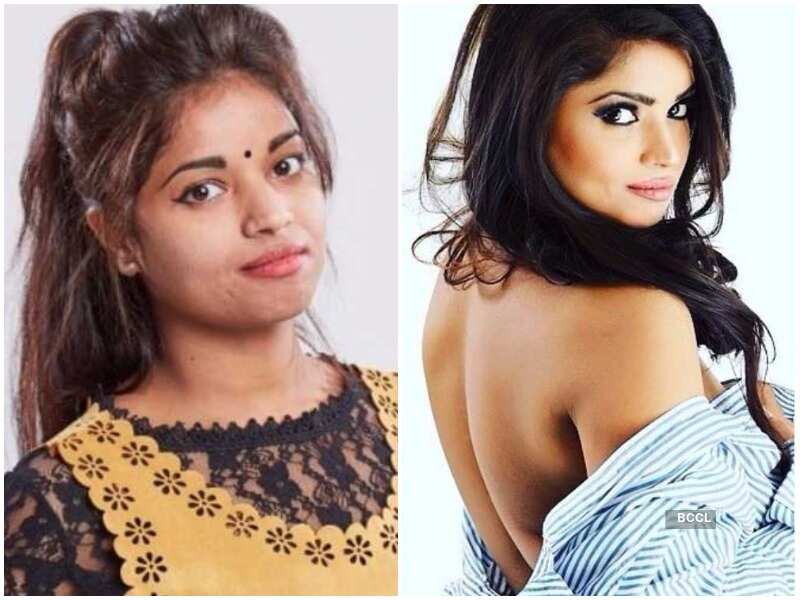 The commoner of Bigg Boss 10 house. For the uninitiated, in one of the episodes, host Salman Khan asked Bani J to help Lokesh in losing some weight. Lokesh followed Bani J's instructions and started with her cardio. She did not give up on workout regime and continued to shed those extra kilos till she found the perfect toned body.
So folks, things definitely changed for these Bigg Boss contestants!