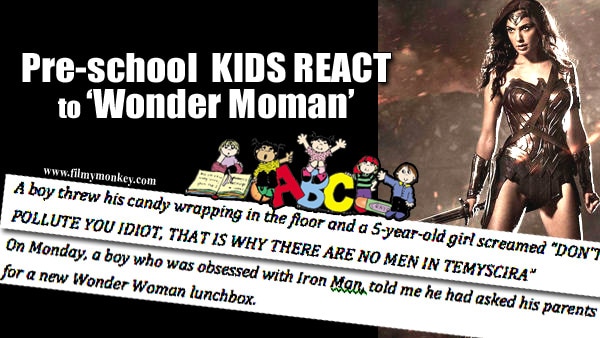 'Wonder Woman' is not just getting a positive response at the box-office, but is affecting young children positively as well.

Patty Jenkins, director of 'Wonder Woman,' took to

Twitter

and shared a note sent by her producer which showed how a group of kindergarten students reacted to the superhero film within a week of its release.

The 45-year-old captioned the snap of the note as, "ABSOLUTELY INCREDIBLE! This makes every hard day worth it. Thank you to whomever wrote it!!"

The note shared by Jenkins had a variety of anecdotes from young students who loved the movie.

One girl would only listen to people who addressed her as Wonder Woman, while another asked her teacher if she should ditch the school uniform for 'Wonder Woman' armour because "she wanted to be ready if she needed to save the world. The teacher laughed and said it was okay, and the next day the girl came dressed as Wonder Woman and not a single kid batted an eye."

The note says the author works at a kindergarten as the writer has not come forward publicly yet.

It should be noted that '

Wonder Woman

' is going strong at Box-Office as the movie has grossed 436.5 million USD worldwide till now.

The movie also beat

Tom Cruise

starrer '

The Mummy

' to stay atop at the U.S. box-office and saw a drop of 45 percent, which is one of the lowest drops ever for a superhero tentpole.