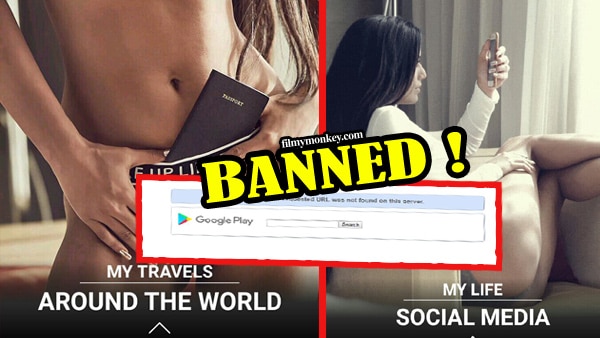 The bold Poonam Pandey launched her App she had been promoting with her sizzling pictures for a while now, yesterday.
'The Poonam Pandey' app was available for download from 3pm onwards but all that Poonam was seen tweeting and re-tweeting on her Twitter timeline post that, were the problems her fans faced in downloading the app.
The very excited 25 year old 'Nasha' actress who was seen at first explaining people the ways to download her app, later informed everyone that Google had indeed suspended it.
"Google has suspended the App..but the Android users can directly download #ThePoonamPandeyApp from my website http://www.poonampandey.in/download"
Google gives the error message when one tries to access Poonam's app on Play Store.
Poonam told fans that her app is banned by Google but it's available on her own website.
Some fans posted the first sneak peek from her app which are..no guesses for that…too hot to handle as expected.
The 3 pictures give the first glimpse into the three sections of Poonsm's life – 'My Travels around the world', 'Eye candy videos' and 'My Life – social media' where skimpily clad Poonam flaunts her curves.
Poonam had teased fans about her app earlier, with a topless picture of her's and now she herself informs that Google had to ban the app after recieving complaints against it.
She writes in another tweet – "I guess people are not complaining about the playboy app, but they are complaining about #ThepoonamPandeyApp"
Poonam's app is still available on her website and late in the night some fans succeeded in downloading it too.
Before Poonam, Bollywood biggies like Sonam Kapoor, Disha Patani, Salman Khan and Sunny Leone also had their own cool apps but the bold & raunchy content on her app has started to create trouble for her.