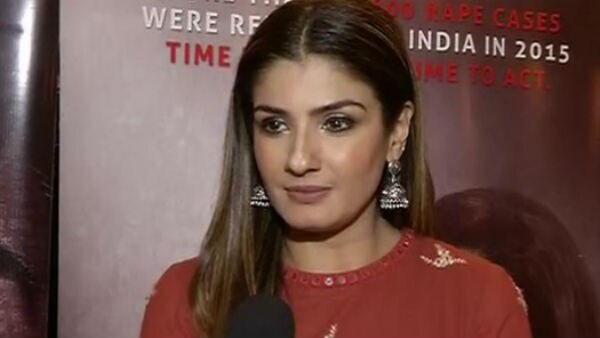 Actress Raveena Tandon, who is making her comeback with 'Maatr', portrays a mother of a 12-year-old rape survivor, who when denied justice seeks revenge.
Expressing her deepest worries as a mother herself, the actress said, "My role was not only challenging but disturbing too."
While talking exclusively to ANI, Tandon said, "Shooting for such a role was horrifying and disturbing. It makes you understand what people actually go through when such things happen to them or their loved ones in real life."
The ' Bombay Velvet' actress, who is quite selective about her choice of films, shared, "I don't want my film to release every week. I get many scripts and films but I refuse most of them because I have done such roles before. The artist in me requires something challenging, something that will push me beyond my limits."
The film is about the failure of judiciary and the society in the face of a heinous crime such as rape, who is out to take revenge from the criminals who destroyed her daughter's life.
' Maatr' is written by Michael Pellico and directed by Ashtar Sayed. It traces a mother's journey from being a law abiding citizen to a person who is forced to take law into her own hands.
The movie also brings into light the rampant cases of rape in National capital.
It also stars Divya Jagdale, Anurag Arora in pivotal roles and is scheduled to hit the theatres on April 21.